Purple Zeppelin at The Lights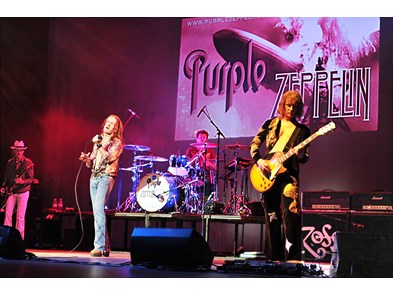 Sep
09
Saturday 7:45pm
Main auditorium
Purple Zeppelin
The greatest gig that never was - until now! Deep Purple & Led Zeppelin on the same bill - Purple Zeppelin!
Many years have passed since the last UK gigs from the classic line-ups of both bands. Purple Zeppelin will take you back to the magic, the excitement and the sheer raw energy generated by those incredible musicians.
Chris Welch - Ex editor of Melody Maker and author of many books about Led Zeppelin:
"…this highly entertaining and musically authentic tribute band dared to match the brilliance of the originators" 
Event Details
Date