The Ugly Ducking at The Lights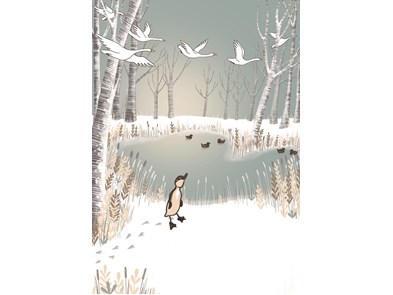 Saturday 25th November 1:30pm
Main auditorium
Woodland trees transform from dark weathered branches, to silver sticks of frost, while hidden in brushwood, beside an ice-covered lake, a lost rejected duckling stares skyward at the migrating swans, yearning to belong and marvelling at their beauty….
Moving through all 4 seasons, tutti frutti and York Theatre Royal bring to life Hans Christian Andersen's well known tale.
With a menagerie of mean farmyard animals, depicted through inventive physicality, and with live music that quacks and trills, this charming production plays with ideas of identity, a sense of belonging and the journey to discover inner beauty.
'Those looking for a magical and thought-provoking early experience of the wonder and power of theatre should treat themselves to tutti frutti'- British Theatre Guide
Adapted by Emma Reeves.
For children aged 3+ and their families.
Event Details